Influencing Change and Driving Innovation - Networking with JPMorgan Chase [BEST Mentorship Program]
Main Content
Influencing Change and Driving Innovation - Networking with JPMorgan Chase [BEST Mentorship Program]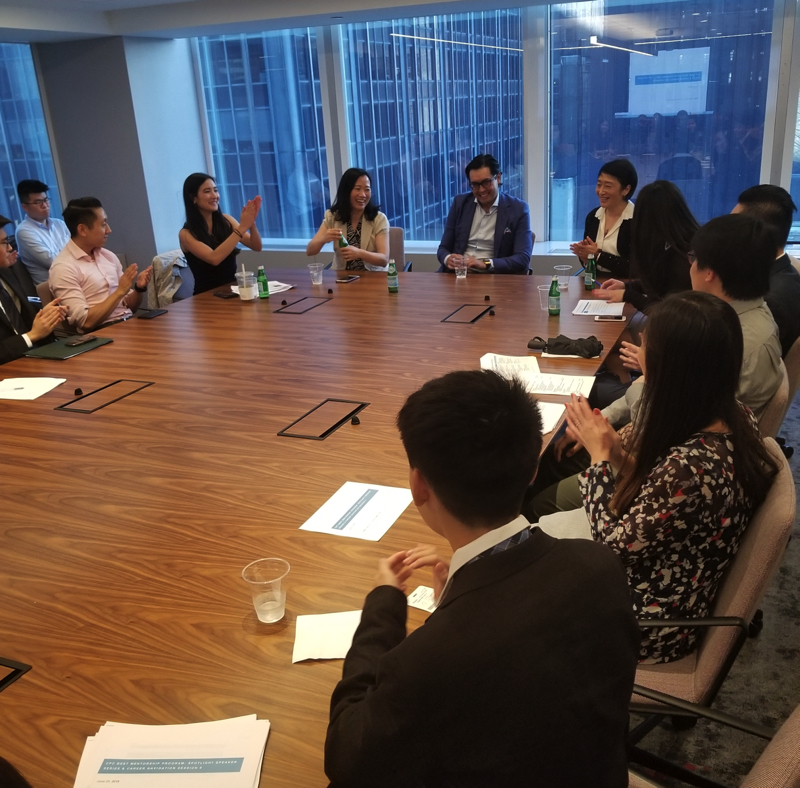 On Friday, June 21st, 2019, the Chinese-American Planning Council (CPC) coordinated a successful workshop with Lai Ling Li, a Vice President at JPMorgan Chase (JPMC), titled "Asian American Game Changers: Influencing Changes and Driving Innovation." With a full house of college students and JPMC volunteers, both parties were able to walk away with insightful advice on how to take initiative in a competitive workplace.
For this event, the panel of speakers featured successful Managing Directors who shared their knowledge and expertise on innovation and change: Lia Cao, Global Head of Wholesale Payments Solutions; Gary Chen, Global Head of Securities Operations; Carol Liang, Marketing Analytics Executive, and CCB Treasury Admin. Each panelist spoke about their career journey and shared valuable yet practice advice on career mobility and how to make yourself stand out from the rest.
The main takeaway from this session begins with the basic fundamentals of work readiness - communication. Learning how to present yourself is not only important for your reputation in your company but also important in advancing your career. Speak up and practice elevator speeches as much as possible! The panelist urge students to learn to tell their own story and communicate their visions to others.
"Do not be afraid of failure, learn from your mistakes."
If you would like to hear more about the next BEST event, please register here.
Background on CPC's BEST Mentorship Program
The Chinese-American Planning Council (CPC) partnered with Lai Ling Li, a Vice President at JPMorgan Chase (JPMC) and launched the Business Exploration Student Track (BEST) Mentorship Program in January 2018. The mentorship program has three components: a workshop dedicated to coaching students on resume building, mock interview and leadership skills; a Spotlight Speaker Series panel featuring guest speakers to provide career navigation; and a networking session.