CPC Speaks at APA Legislative Task Force Virtual Town Hall
Main Content
CPC Speaks at APA Legislative Task Force Virtual Town Hall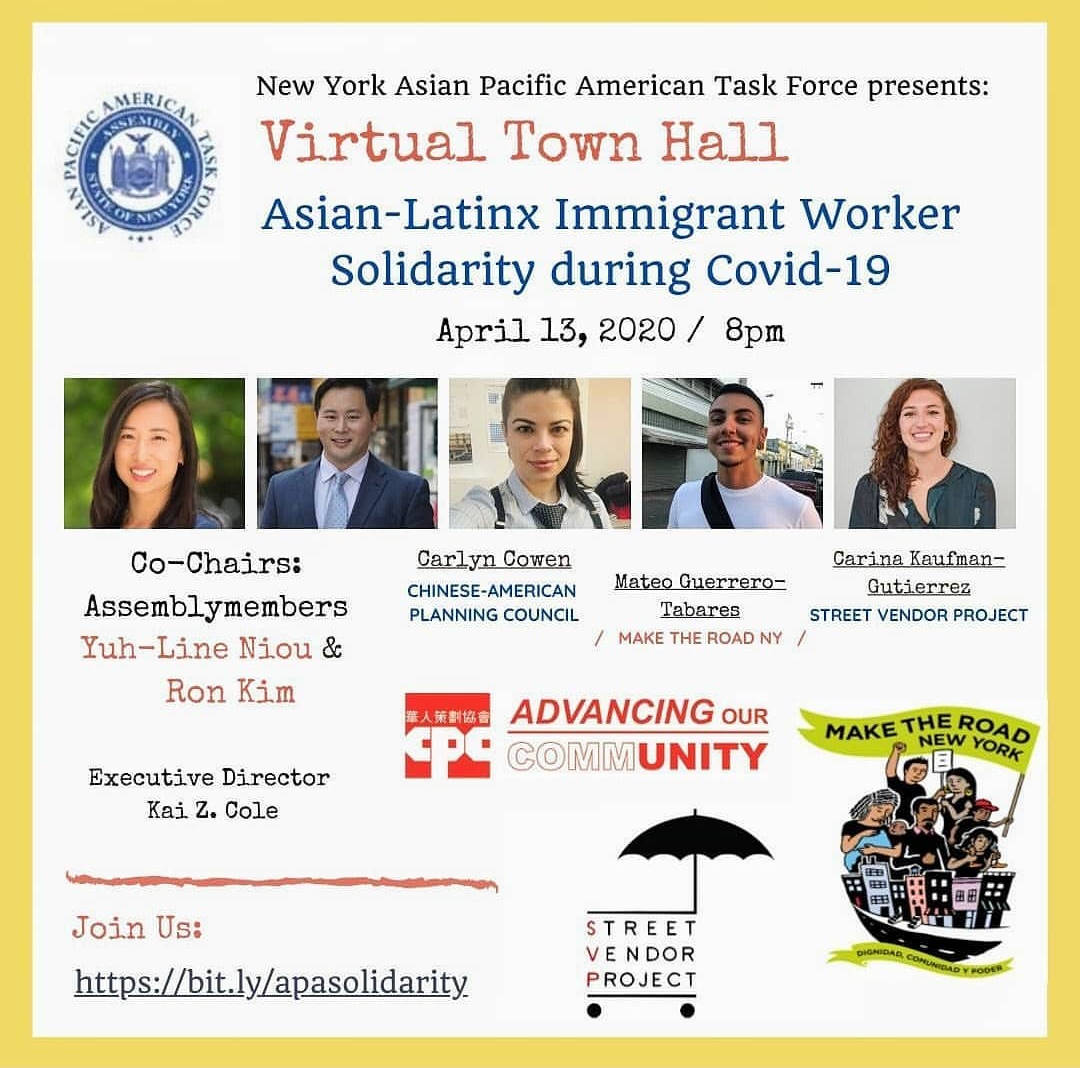 On April 13th, CPC's Chief Policy and Public Affairs Officer, Carlyn Cowen, spoke on Asian-Latinx immigrant worker solidarity with Mateo Guerrero-Tabares from Make the Road NY, Carina Kaufman-Gutierrez of the Street Vendor Project, and NY State Assemblymembers Yuh-Line Niou and Ron Kim.
The Asian Pacific American Task Force is co-chaired by Assemblymembers Niou and Kim. This weekly check-in with neighbors focused on informal workers. Highlights from the conversation are available at #APASolidarity on Twitter.
See the highlight in Queens County Politics.