NYCETC Welcomes CPC CEO and President Wayne Ho to Board of Directors
Main Content
NYCETC Welcomes CPC CEO and President Wayne Ho to Board of Directors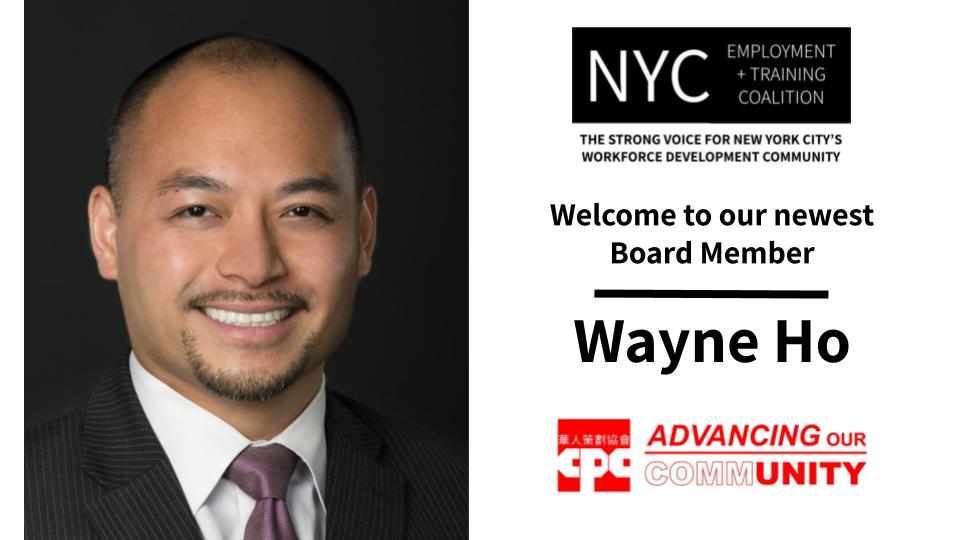 On August 10th, the NYC Employment and Training Coalition (NYCETC) announced that Wayne Ho, President and CEO of CPC has been appointed to the Board of Directors.

"I am excited to join the Board of Directors of NYCETC. Its advocacy has been on the forefront of ensuring an equitable recovery for New York City's most marginalized communities," said Wayne Ho, President and CEO, Chinese-American Planning Council. "I look forward to representing CPC and working with the board members, staff, and member agencies who are all leaders in the education and workforce development field."

"On behalf of our Board of Directors, our team and membership of more than 170 workforce and economic development organizations", said Jose Ortiz, Jr., Executive Director of NYCETC, "I am thrilled to welcome Wayne to NYCETC's leadership, and work beside a brilliant leader and advocate for Asian-Americans, immigrants and workers across our city."

Visit www.nycetc.org to learn more about NYCETC.