CPC Food Program Featured on NBC News with Partner Heart of Dinner
Main Content
CPC Food Program Featured on NBC News with Partner Heart of Dinner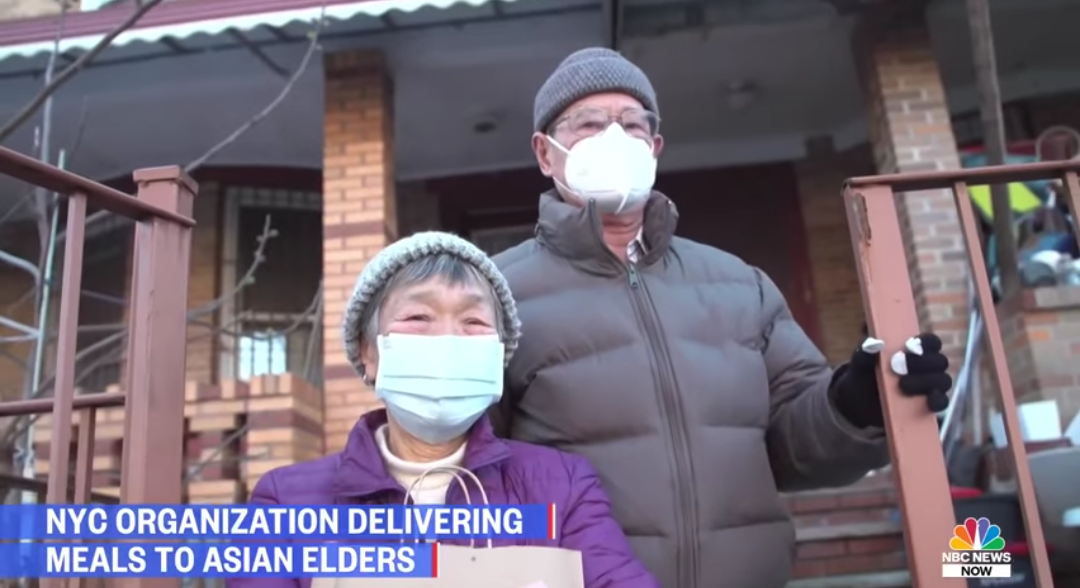 NBC News recently followed CPC Brooklyn Community Services Director Steve Mei on his weekly round of meal deliveries to our senior community members, including Mr. and Mrs. Lee.
Steve and a few CPC staff, including Wei Zheng and Michael Ng, drive across Brooklyn every week to hand deliver meals. While the goal of this weekly ritual is to fight hunger, it has also become a way to visit with familiar faces and connect during a time of isolation and loneliness.
Meals are donated to our senior members through the generosity of Heart of Dinner. CPC senior services team members led by Helen Chen, Cindy Liu, and Joanne Li outreach to seniors that need food assistance to connect them to this resource. South Brooklyn Mutual Aid connects volunteer delivery drivers weekly as well.
CPC began partnering with Heart of Dinner in April 2020. Through Heart of Dinner, Moonlynn Tsai and Yin Chang prepare more than a thousand meals and care packages a week to NYC's Chinese population, with heartwarming messages of love attached.
Watch the interview with CPC Brooklyn Community Services Director Steve Mei here.
Read the article associated with the feature news spot here.