CPC Partners with CACF and NYU Center for the Study of Asian American Health to Present Asian American COVID-19 Briefing
Main Content
CPC Partners with CACF and NYU Center for the Study of Asian American Health to Present Asian American COVID-19 Briefing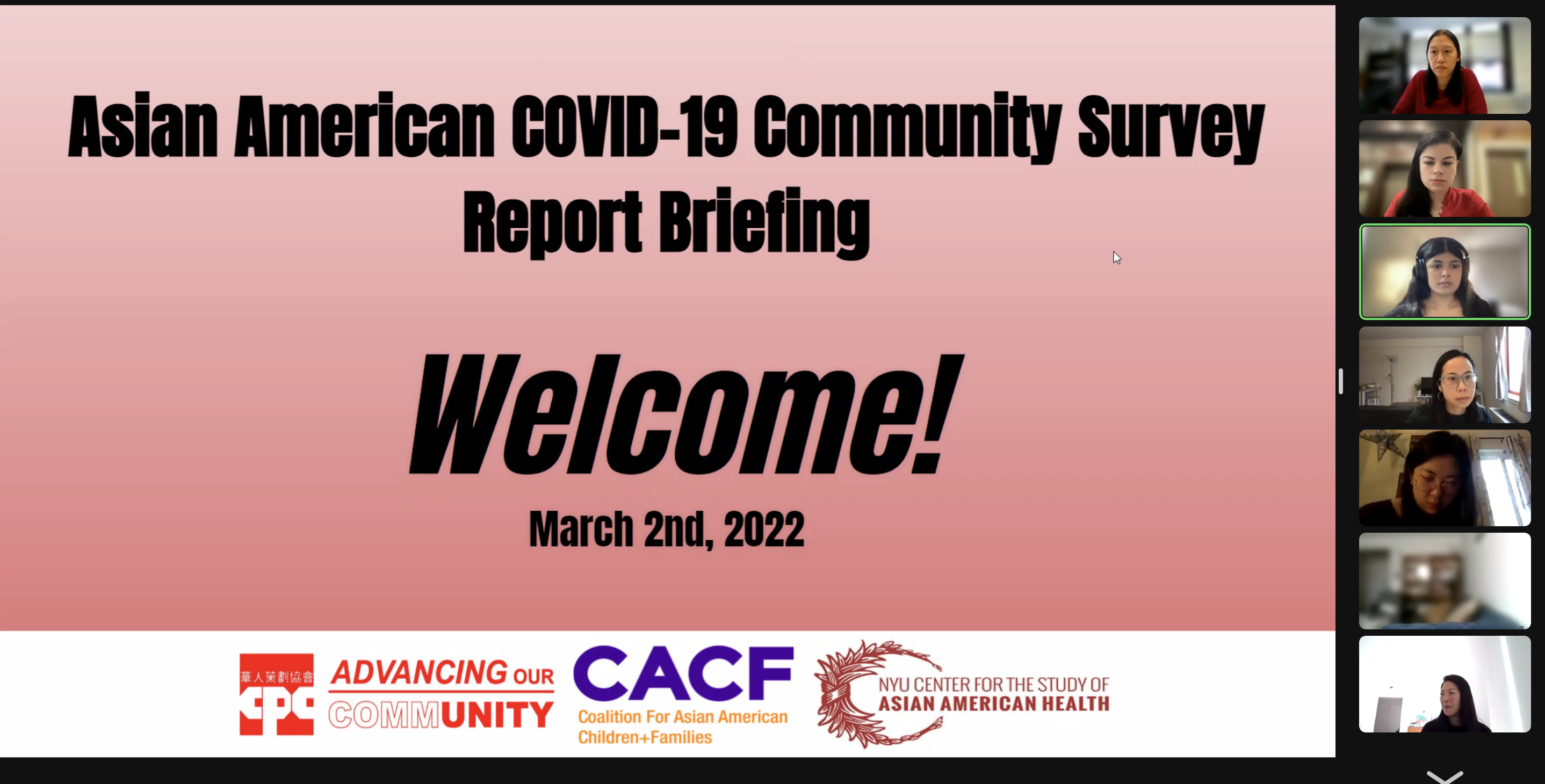 On March 2nd, CPC, CACF (Coalition for Asian American Children + Families), and NYU Center for the Study of Asian American Health) shared advanced findings from the Asian American COVID-19 Community Survey that was initiated last year.
The NYC COVID-19 CHRNA (Community Health Resources Needs Assessment) was a collaboration with 25 AAPI partner organizations. We worked together to develo pa survey to understand the experiences of Asian American communities during COVID-19 in the New York City metro area.
Advanced findings include information on three key areas: COVID vaccination, food hardship and access to food, and language access. Suggestions included specific areas where direct support can be provided.
Special thanks to Comptroller Brad Lander and our partner organizations for joining us!