Queens Youth Visit Stony Brook University For Mid-winter Recess
Main Content
Queens Youth Visit Stony Brook University For Mid-winter Recess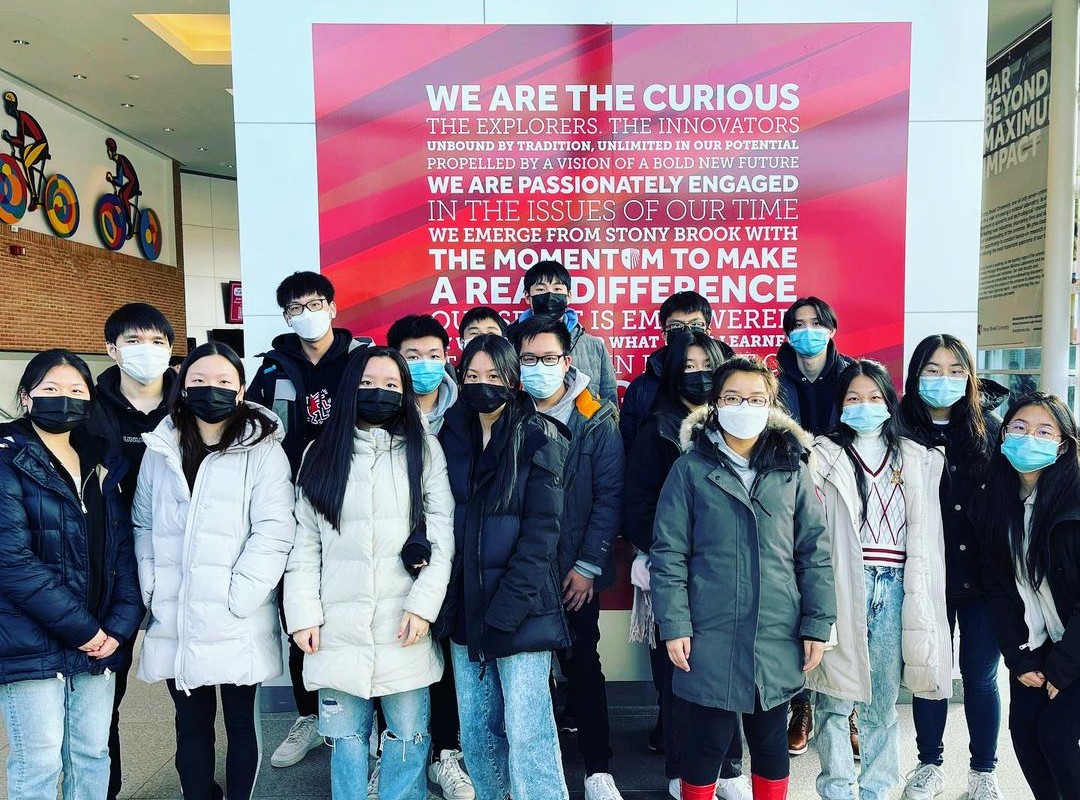 CPC youth participants enjoyed their first college visit in over 700 days! Thirteen youth from Learn & Earn Queens Afterschool Program visited Stony Brook University (SBU) over mid-winter recess on February 25th.
Before touring the campus, the youth group dined for lunch amongst college students at East Dining Hall. Each small group visited several academic buildings, the cultural and student centers, the athletic center, the main library, and residential halls.
Thank you to our wonderful CPC Queens L&E Youth Alums for showing some of our 1st and 2nd-Year community members around the SBU campus.
CPC's Learn and Earn Program provides work readiness, college readiness, leadership development, mental and sexual health education, and employment opportunities for high school juniors and seniors to make a successful transition into secondary education and adulthood. L&E also empowers our youth to become stronger advocates for themselves and their communities.
CPC Learn & Earn is funded by New York City Department of Youth and Community Development (DYCD). To learn more about the program, visit https://www.cpc-nyc.org/programs/education/learn-and-earn-program.