CPC Distributes Mooncakes to the Community
Main Content
CPC Distributes Mooncakes to the Community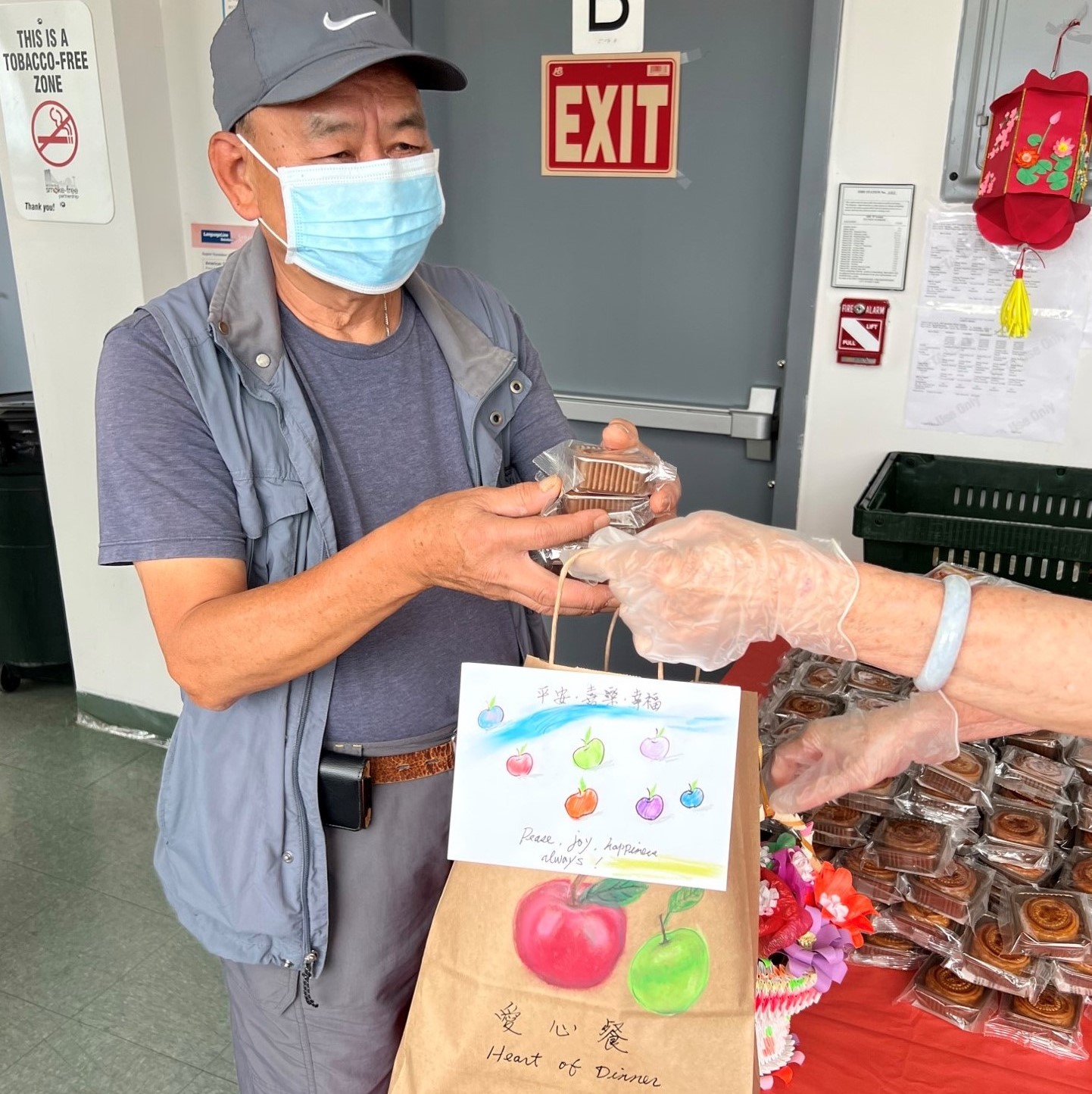 CPC received donations of mooncakes from several organizations and individuals. These mooncakes were then distributed to community members to celebrate the Mid-Autumn Festival. Special thanks to Heart of Dinner, Flushing Chinese Business Association, Royal Care, and members of the CPC Leadership Council, including Lai Ling Li and Christopher Kuo
Heart of Dinner partnered with CPC during the pandemic and has been donating hot meals on a weekly basis to provide for older adults and homebound seniors. On September 7th, over 100 seniors at CPC Brooklyn Community Services Senior Center received hot meals paired with mooncakes and bread to celebrate the festival.
The Flushing Chinese Business Association donated more than 500 Cantonese-style mooncakes to Nan Shan Senior Center.
Lai Ling Li donated a total of 466 mooncakes from New Wing Wah Bakery to support older adults at the Chinatown Senior Center and Brooklyn Senior Center.