Apply Now: CPC Learn & Earn Manhattan's Afterschool Program for Rising Juniors
Main Content
Apply Now: CPC Learn & Earn Manhattan's Afterschool Program for Rising Juniors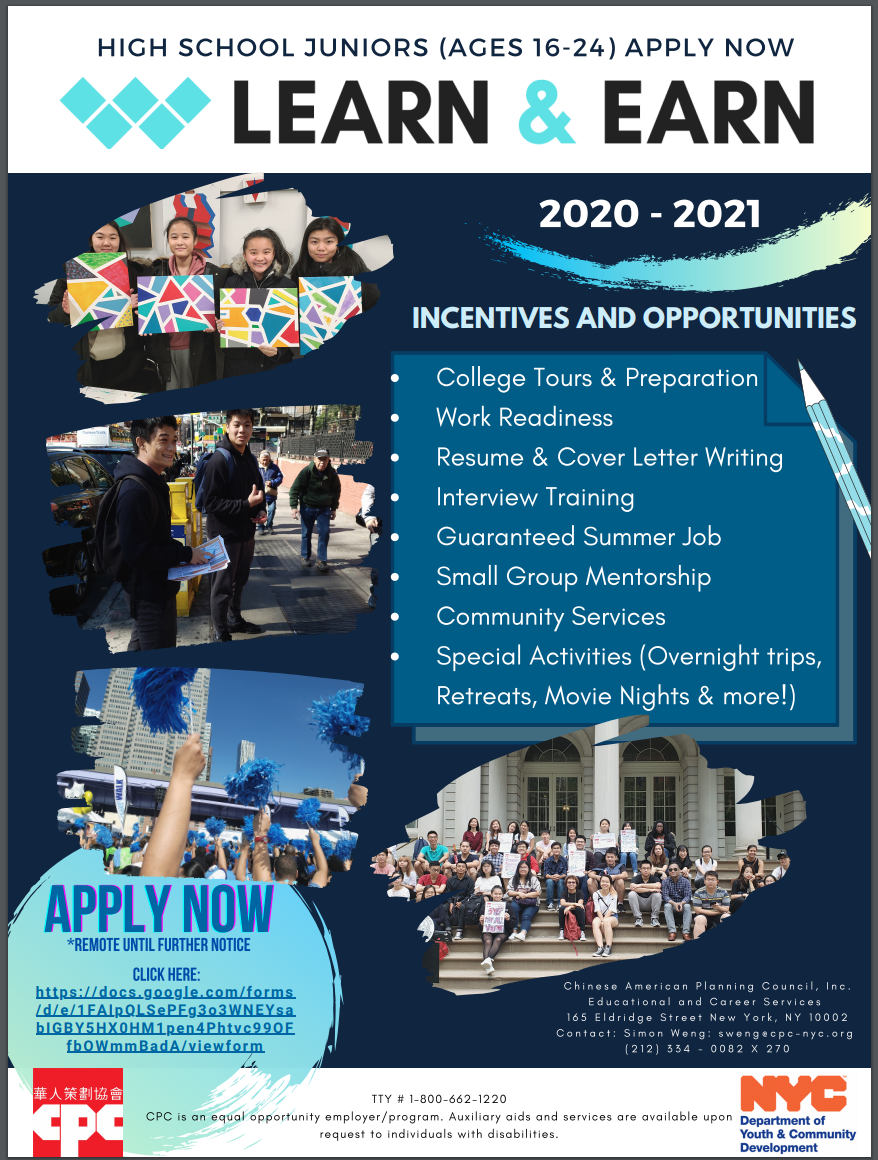 CPC Learn & Earn Manhattan is recruiting high school juniors (ages 16-24) to join our afterschool program. Learn & Earn is a great opportunity for any rising high school juniors with a guaranteed SUMMER JOB for 2 years!
What:
We are an after-school program for NYC's high school juniors. Students join the program when they're an incoming junior and exit after their freshman year of college. We provide college and work readiness skills, leadership and civic developments, various life skills, and internship opportunities. Through our workshops, we put great emphasis on your personal growth and social and emotional wellbeing.
How:
This is the link where students/parents can learn more about our program and apply if they're interested!
Check out our videos, Instagram, 2019-2020 yearbook to learn more about us!
Why:
As a rising junior, if you want to strengthen your leadership development, expand your life skills, and join a community where you feel safe and supported, then L&E-M is the afterschool program for you!