CPC Seniors Celebrate the Year of the Ox
Main Content
CPC Seniors Celebrate the Year of the Ox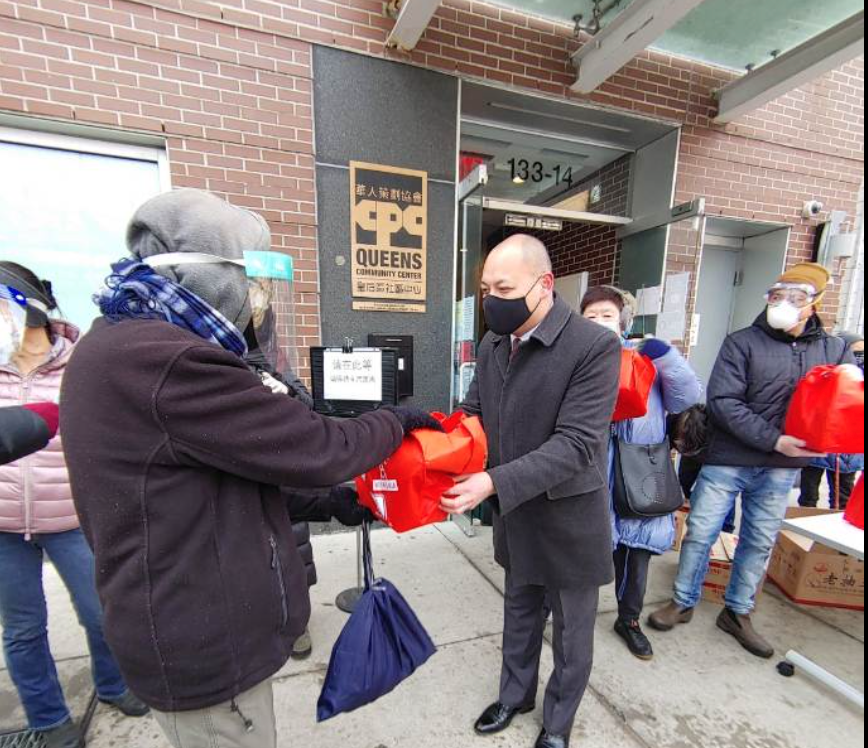 Members of CPC's senior programs celebrated the Lunar New Year thanks to the generosity of donors who sponsored more than 2,000 lucky bags. During the lucky bag events, literature on vaccines, face masks, and hand sanitizer were also distributed.
CPC Brooklyn Senior Services hosted a virtual Lunar New Year celebration and featured their own wonderful art work inspired by the Year of the Ox. Despite the pandemic, our community members continue to attend virtual programs like our water painting class.
Thank you to Yvonne Liu, Multicultural Radio Broadcasting, their listeners, sponsors, and the NYPD for supporting our events at CPC Brooklyn Community Center and CPC Open Door Senior Center in Chinatown.
Thank you to MetroPlus Health for sponsoring the event at CPC Nan Shan Senior Center in Flushing, Queens.
Thank you to Emblem Health for supporting our Brooklyn virtual celebration and to State Senator Andrew Gournardes, Assembly Member Peter Abbate Jr., Council Member Carlos Menchaca and Council Member Justin Brannan for supporting our distributions at CPC Brooklyn Community Center.
Sinovision covered the lucky bag giveaway events. See the Chinatown, Manhattan coverage at Open Door here. See the Flushing, Queens coverage at Nan Shan here.