Sterling Bancorp Announces SBT Advantage Bank Grant to CPC
Main Content
Sterling Bancorp Announces SBT Advantage Bank Grant to CPC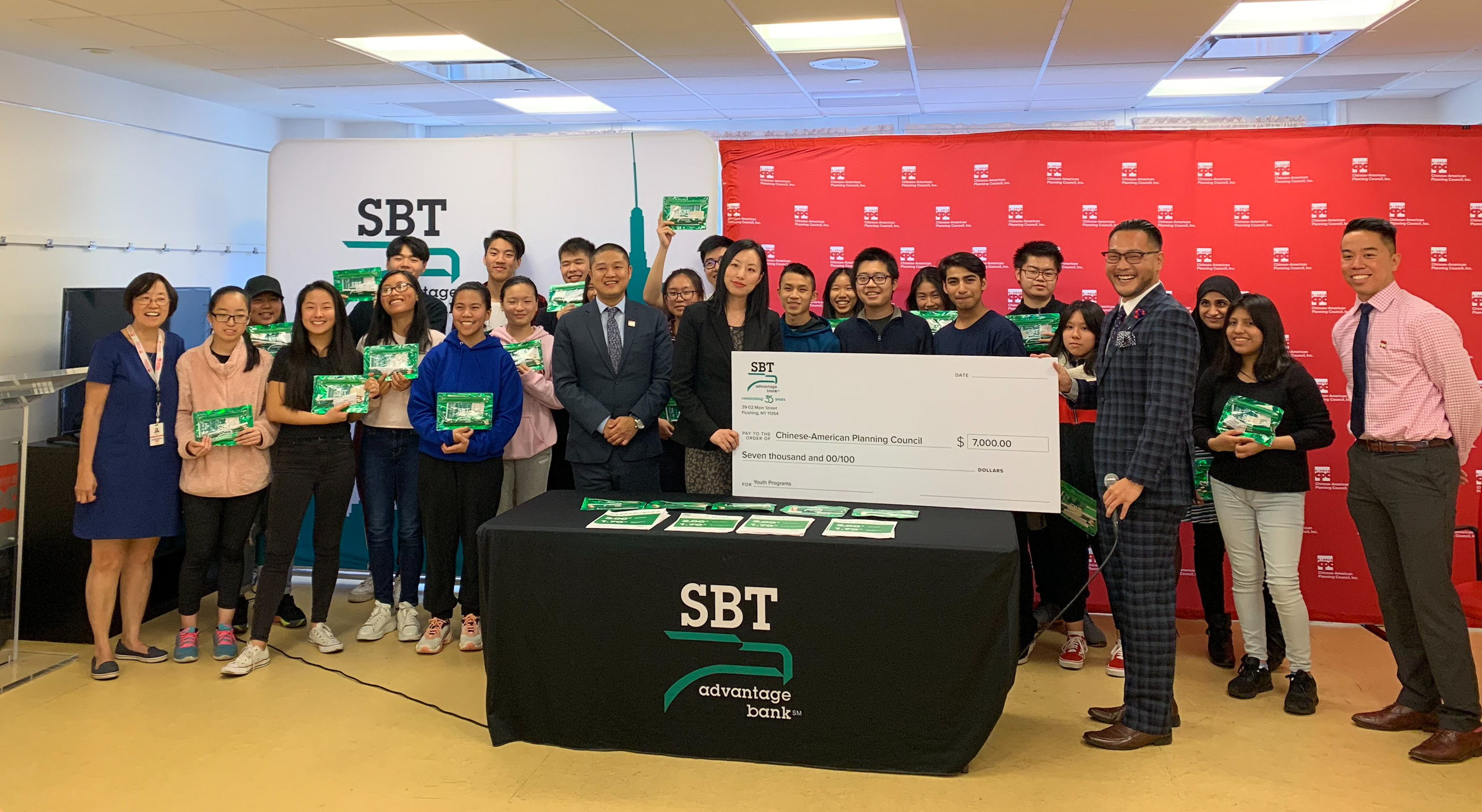 On October 21th, 2019, Sterling Bancorp, Inc. was proud to announce a $7,000 grant by the SBT Advantage Bank branch of Flushing to CPC. The grant is part of Sterling's previously announced Anniversary Giving Campaign which aims to support the communities served by the Bank by giving back to those in need. Part of this grant will be used to support CPC Financial Literacy for Youth.
"We are pleased to add Chinese-American and immigrant social services to our repertoire of giving programs," said Michael Montemayor, President of Commercial and Retail Banking for Sterling Bank and Trust. "The Chinese-American Planning Council's vision is to advance and transform communities, and this is right in line with our mission for our giving programs. It is our pleasure to donate and help fund the important programs that the Council provides to the communities it serves."
Alexander Cho, Residential Sales Manager of SBT Advantage Bank and Sue Wang, Senior Branch Manager of SBT Advantage Bank branch of Flushing presented a $7,000 check to CPC at the press conference. Mitch Wu, Director of CPC Queens Community Services and Brian Chen, Director of Education and Career Services of CPC accepted the check on behalf of CPC. They were joined by youth from the Queens Learn and Earn Program and After School Advancement Program (ASAP) at Queens High School for Language Studies.